Lifetime ConciergeInternal Medicine
Healthy Together
for a Lifetime
Ours is not a traditional medical practice – we operate under a concierge medicine model, in which we intentionally have a small patient panel. This allows us to deliver an enhanced patient experience and level of care. Each patient is a member of our practice and pays an annual membership fee. Drs. Kaneriya and Marathe excel in the diagnosis and management of complex medical conditions, disease prevention and health promotion. Both physicians are highly respected in their medical community and share a vast network of subspecialists that assist in the care of their patients.
We are excited to announce that Dr. Kaneriya and Dr. Marathe have been recognized as two of Washingtonian's 2020 Top Doctors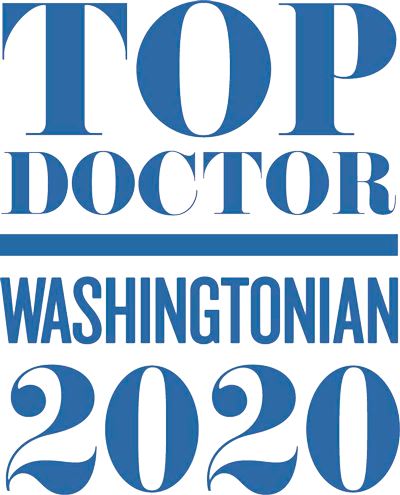 Benefits Concierge Patients Receive at Lifetime Internal Medicine
More time to care for you
Office visits will start promptly and can be as lengthy as you and your physician feel is needed, so you will not feel rushed.
Enhanced office experience
When you call my office there is no recording to navigate… only real people to take your call, with a real concern for your health and well-being.
A focus on wellness
We conduct a thorough assessment of your health which serves as the basis of your personalized wellness plan.
Peace of mind
After hours, for urgent issues you can reach me by personal cell phone, email or text message.
Personal care & commitment
As part of our commitment to your long-term health and wellness, our philosophy is to educate you about your personal medical needs and risks.
Virtual Visits
We are pleased to offer our patients virtual waiting rooms via the telemedicine option Doxy.me. A convenient alternative to in-office appointments for routine visits.
Areas of Interest & Expertise
Annual Physicals
Geriatric Health
Chronic Disease Management
Complex Medical Problems
Preventative Health
Depression and Anxiety
Vaccinations
Medical Weight Management
Women's Health
"Dr. Kaneriya has a tremendous ability and desire to listen, analyze, and pays attention to the emotional effects medical problems have on the patient. I appreciate a doctor that stays on top of the game and will not hesitate to suggest facilities and doctors who may be needed for further medical investigation for a particular diagnosis. More than one of my doctors have stated they have a great respect for Dr. Kaneriya and her medical knowledge."
– MT
---
"Cannot say enough good about Dr. Kaneriya. She is a true professional with a caring attitude. She listens to whatever symptoms I am experiencing and explains what she thinks, recommends and why. I have recommended her to my friends who are looking for a doctor."
– Linda
"Dr. Marathe is an exceptional physician who treats everyone in my family. Her care and compassion is second to none. My family and I have always received thorough medical care and attention. I am especially grateful to Dr. Marathe for treating my wife, who had serious health issues stemming from an autoimmune disorder. During my wife's appointments, Dr. Marathe always gave her the utmost attention and developed tailored medical care plans to solve her needs. For that, I am truly grateful."
- Chad W.
---
"Dr. Marathe is a rare find. The first word that comes to mind with this Dr is Kindness. And, the second is Trust. She takes her time in my Mother's appointments and listens to all the details. She is well informed to refer me to the best local resources when a test is needed. Dr. Marathe is an excellent physician and I have complete confidence that she proactively protects her patients health. I know that my Mom is in the best care available."
- Patricia G